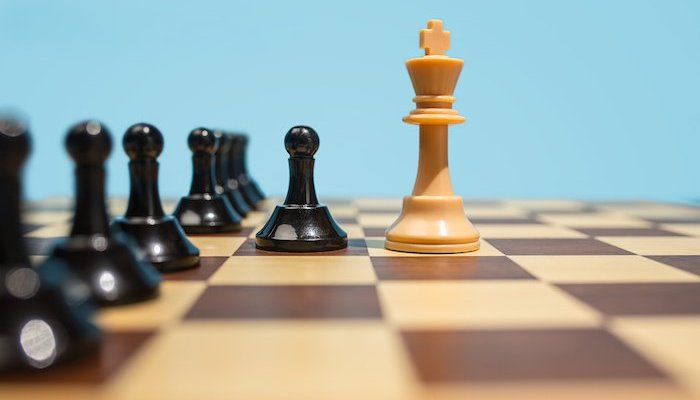 Is it time to Revaluate India's Foreign Policy?
28 May 2020 / 11.30 AM–12.30 PM
SPEAKERS
Mr Tarun Das, Founding Trustee, Ananta Aspen Centre and Chairman, Institute of Economic Growth
Tarun Das is currently the Chairman of Institute of Economic Growth (IEG); Sasakawa India Leprosy Foundation (S-ILF) and also Chairman, Advisory Board, JCB India.
He is on the Board of Trustees of various non- profit institutions such as Ananta Aspen Centre (AAC); Ananta Centre (AC); The Aspen Institute, USA; Council on Energy Environment and Water (CEEW); Singapore India Partnership Foundation (SIPF); Indian Council for Research on International Economic Relations (ICRIER); CII-Triveni Water Institute; World Wildlife Fund (WWF).
He has been working closely on deepening international ties. He is Co-Chair, US – India Strategic Dialogue, India- Japan Strategic Dialogue, US-India -Japan Strategic Dialogue and Member, India- Singapore Strategic Dialogue, India-China Strategic Dialogue, India-Israel Forum, India-Korea Strategic Dialogue, US - India Climate Change Dialogue. He is India Chair of the Trilateral Commission. He is also Member, International Advisory Board, Chubb (USA).
Formerly, he was the Director General of Confederation of Indian Industry (CII) from April 1967 to May 2004 and from June 2004 to Oct 2009 he was the Chief Mentor of CII.
He has authored a book: "Crossing Frontiers."
He has received Padma Bhushan for contribution in the field of Trade and Industry, by the President of India; Singapore National Award (Public Service Medal) by the Singapore Government for contribution to strengthening economic ties between India and Singapore; Honorary Doctorate in Science, The University of Warwick, UK; Honorary CBE for contribution to Indo-British relations; Honorary Doctorate by the Tel Aviv University, Israel for extraordinary commitment to promoting the Indian Economy in the global arena; Sweden Royal Order of the Polar Star for contribution in strengthening Indo- Swedish relations; Order of the Rising Sun, Gold Rays with Neck Ribbon by Japan Government for contribution in strengthening India- Japan relations.
Dr Naushad Forbes, Chairman, Ananta Aspen Centre & Co-Chairman, Forbes Marshall Private Limited
Dr. Naushad Forbes is the Co-Chairman of Forbes Marshall, India's leading Steam Engineering and Control Instrumentation firm. He is also an academic, having served as a visiting Professor at Stanford, where he developed courses on Technology in Newly Industrializing Countries. Dr Forbes is also the Chairman of Centre for Technology, Innovation and Economic Research in Pune and was the President of CII for 2016 – 17.
Ambassador P S Raghavan, Chairman, National Security Advisory Board, Government of India and Former Ambassador of India to Russia
Ambassador Raghavan is Chairman of the National Security Advisory Board, which advises India's National Security Council on security and strategic issues of immediate and long-term relevance. In a diplomatic career spanning over 36 years, he has been Ambassador of India to Russia, Ireland and the Czech Republic, besides holding other diplomatic posts in South Africa, Vietnam, United Kingdom, Poland and USSR. In 2012-13, he was Secretary in the Ministry of External Affairs (MEA), in charge of external economic relations and overseeing the departments of personnel administration, property management, security and e-governance. He conceptualized and headed the Development Partnership Administration in MEA, which implements and monitors India's economic partnership programs abroad, with an annual budget of about US$ 1.5 billion. He was Joint Secretary in the office of the Prime Minister of India (2000-04) dealing with Foreign Affairs, Nuclear Issues, Space, Defence and National Security. Ambassador Raghavan has served as Political Adviser to the Indian Peacekeeping Force in Sri Lanka (1987-88), Chief Coordinator of the BRICS Summit in New Delhi (2012) and Special Envoy of the Government of India to Sudan and South Sudan (2012-13). He lectures and writes extensively on foreign policy, security and strategic affairs.
MODERATOR
Ms Indrani Bagchi, Senior Diplomatic Editor, Times of India
 Indrani Bagchi is senior diplomatic editor with The Times of India, where she has been reporting and analyzing foreign policy issues for the newspaper since 2004. Indrani covers daily news on foreign affairs in the foreign office, as well as interpreting and analyzing global trends with an Indian perspective. She writes news stories; opinion articles; news features and a blog, "Globespotting". She covers Indian foreign and strategic policy, diplomacy, terrorism, nuclear and national security issues for The Times of India. Earlier, Indrani worked as associate editor for India Today, a premier news magazine. Indrani started her journalism career at The Statesman, where she edited the weekend section, before moving to The Economic Times in Calcutta to edit the Metro Magazine. She graduated from Loreto College, Calcutta University with English honours. Indrani was a Reuters Fellow at Oxford University in 1997. In 2010, Indrani was awarded the Chang Lin-Tien fellowship by the Asia Foundation to study US-China relations at Brookings Institution, Washington DC. She is a Fellow of class 3 of the Ananta Aspen's Kamalnayan Bajaj Fellowship and a member of Aspen Global Leadership Network.
Registration
Prior registration is mandatory.

After registration, you will receive the link / webinar ID to join the session.

Once you have the link, click to join the session.

Kindly note, the session will be opened when the host starts the session at 11.30 AM (IST). Until then you will see a message "Please wait for the host to start this webinar"
Instructions
Ensure stable internet connection

Check your speakers/headset before the commencement of the session

During the webinar, use the Q&A button to ask questions. We'll consolidate the questions for the panelists.
ANANTA CENTRE
124, First Floor, Janpath, New Delhi 110001, India
Tel : +91-11-4327 9000 Fax : +91-11-4327 9090 Email : admin@anantacentre.in